What is Kibble?

Whether you are an old pet owner or a new one, keeping your dog happy and healthy is a must. Along with the comfy dog bed, toys to play with, and the occasional dog treat. Feeding your dog a healthy diet is one way to express your love and care for them.
After all, dogs provide humans unconditional love and support through ups and downs. And one of the most popular foods that our best buds enjoy is Kibble.
So, what is Kibble?

Dry dog and cat food are referred to as Kibble. It is made using meat, grains, legumes, vegetables, and fruits that have been ground up. In a process known as extrusion, these components are mixed. Then, shaped into pellets, and lastly, cooked. Grain is used as a binder in grained dog kibble. This is to keep the ingredients together while they are being mixed. If you feed your dog grain-free Kibble, the binder is made of legumes like chickpeas or another starch.
History of Kibble

I guess you are now wondering where these pellets originated. A crumbled biscuit was used to make the first batch of Kibble. This crumbled biscuit was baked and turned into a delightful treat for dogs. All thanks to James Spratt, an electrician, and salesman from Cincinnati.
This dog food, dubbed "Meat Fibrine Dog Cakes," was the first of its kind. It paved the way for a variety of new dog food products, including dry Kibble. These are little pieces of the ground-up meal. Ingredients were cooked together in liquid form. Then mechanically pushed through an extruder in a process known as "extrusion."
What is Kibble for?

Dog kibble is more than just a source of consistent nutrition for dogs.
Dried Kibble not only provides a good source of protein and vitamins. It also cleans your pet's teeth, resulting in gleaming whites. Your dog may appear slightly uneasy as he chomps away at a tasty bowl of Kibble. But the rough texture and crunchiness of the kibble help remove the plaque and tartar from your dog's teeth.
Kibble is a highly digestible form of carbohydrates, which are omnivorous animals' primary source of energy and aid in good gastrointestinal system function. Dogs are omnivores who eat a variety of foods, including carbs. Protein will be saved from being used for energy and instead used for tissue repair and growth. Thus, enough carbs are a must in their diet.
During the manufacturing process, the ingredients in your dog's Kibble are carefully cooked. Thus, enhancing digestibility and preventing any potentially harmful microorganisms. Cooking the food enhances the absorption of the carbohydrates provided by cereal grains. It also kills any hazardous bacteria found in the various natural ingredients used in your dog's recipe.

When compared to canned wet food, dry pet food produces less waste. Kibble is sold in larger bags rather than single-use cans or pouches, which generate more waste daily.
Healthy Kibble Choice

According to the American Kennel Club, the best dog food for your canine companion should match his nutritional demands. Most commercial dog food brands are mainly made to meet the basic dietary requirements for dogs. But it is vital to keep in mind that no two dogs have the exact nutritional needs.
Throughout their lives, dogs need a variety of nutrients in varying amounts. As a result, there are several aspects to consider while selecting the healthiest Kibble for your pet.
Read food labels carefully. Try your best to avoid companies that use excessive preservatives, byproducts, and fillers in their Kibble.
Look for a dog food label that says it is formulated to meet the AAFCO Dog Food Nutrient Profiles. The Association of American Feed Control Officials (AAFCO) has strict requirements. This is to make sure that a product is, in fact, complete and balanced for dogs (or cats).
If you have questions about the product, you can contact the dog food company directly. A respectable company that has your dog's interests at heart should be delighted to answer you. They are willing to give you more information than what is available on the website or product label.
To help you with your kibble shopping, here are the best Kibble brands for your puppy. 
Top 4 Best Kibble Brands for your Pups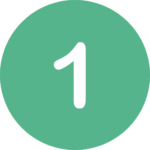 Blue Buffalo Life Protection Formula Natural Adult Dry Dog Food
Blue Buffalo values your pets just like how much you value them. That is why they make sure to make pet foods and treats with the highest quality.

Blue Buffalo places a premium on the quality of its ingredients. Using only natural components in all its products (wet and dry). You may find a detailed explanation of why each ingredient is included in the food on their website. Thus, you can better understand your dog's nutrition.
LINK: https://amzn.to/2VeRl2W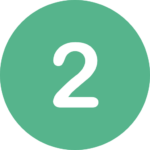 Taste of the Wild Dry Dog Food with Roasted Bison and Roasted Venison
This family-owned business prides itself on being affordable without compromising the quality of its products.

The proteins in the meal are derived from meals that your dog's forefathers ate (hence the name). More rare meats, such as trout and bison, are included in the ingredient list, besides chicken and beef.
The products of Taste of the Wild are exclusively made in the United States. Food safety and testing protocols are in place at the brand to ensure that the food is nutritious and safe. All their products are free of artificial flavors, colors, and preservatives.
LINK: https://amzn.to/3yGBbxF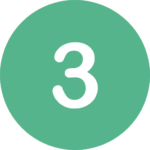 Hill's Science Diet Dry Dog Food, Adult, Sensitive Stomach & Skin Recipes
It is no wonder that Hill's Science Diet puts science at the center of their products, given the brand's name.

They also rely on the advice of experts. The food creation process involves hundreds of doctors and pet nutritionists.
This adult dry dog food is highly recommended by veterinarians. It helps to maintain digestive health while also nourishing the skin. Vitamin E and omega 6 fatty acids are included to help your adult dog achieve a lustrous coat and healthy skin.
LINK: https://amzn.to/3dZCNLn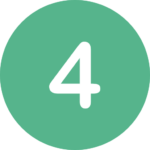 Purina Pro Plan with Probiotics Shredded Blend High Protein, Adult Dry Dog Food Chicken & Rice

Purina Pro has various alternatives for large dogs. Including options for large and giant dogs and options for a puppy, adult, and large senior dogs.
There are both wet and dry options available. While some owners preserve it for special occasions, it is also economical enough to eat daily.
LINK: https://amzn.to/3xwoOUR
Takeaway

Kibble can be a nutritious and convenient food for your pet, but not all kibbles are the same. When evaluating your pet's dry Kibble, keep these guidelines in mind. You can be confident that you'll get nutritious food that will help them grow healthier.
---
Author
I'm a paradox in the world of writing. I love writing but I hate literature. And oh, I like to publish my own book someday, but I haven't formulated the plot yet.