Chonky Dogs Diet: Best Food for Overweight Dogs

Fat Dog: Best Food for Overweight Dogs

Dogs are man's best friend, or so I have been taught. I often see dog owners have joyful facial expressions whenever they are interacting with their pet dogs.
The mere happiness they get from the dogs prove the fact that dogs are indeed man's best pal. Personally, I have had a dog before that I had cherished until the day he accidentally got hit by a moving vehicle.
Nevertheless, I could still remember the moments we had shared. The licks, the barks, and the wet tennis ball all remained engraved in my brain.
During our short yet memorable times together, my dog, which I named Draco, had been treated like a pharaoh. He had always gotten what he wanted. Be that a whole leg of fried chicken or a bowl of rice.
Thus, it was no surprise that he became quite overweight. Now, he was not as fat as the other dogs that you might see from viral videos of fat dogs.
Let us just say that he weighed more than he was supposed to weigh, although I did not really measure his weight. I just knew that his weight was not normal anymore. Why? Because Draco was almost sagging when he stood on his four legs, his tummy almost touching the ground.

Ways to Handle an Overweight Dog

What is the best thing to do in that case? Of course, engage him in a diet, a diet which was as hard to do as it seems. I had trouble with it because even I did not know how to do the diet.
Thankfully, there are many articles and news about such a thing.
Dogs can be rather tricky when it comes to food because they can eat almost anything, but they can't seem to stop eating anything.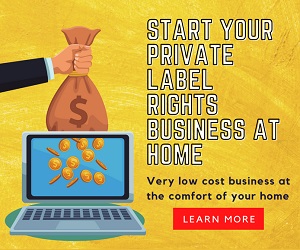 That is when they start gaining weight more than they ought to and more than they can lose. The first thing that will come to every owner's mind is to lessen their dogs' food intake.
That is about right. To lose weight, we have to reduce our food consumption. However, it would be hard for dogs seeing as they already grew accustomed to the amount of food their owners have always given them.
With the sudden change of food amount given to them, dogs may feel like their owners are becoming cruel or being "mean." They would not have the capacity of the mind to understand that they are going through a diet.
Hence, instead of instantly reducing the dogs' food, owners should instead start giving them healthy food to eat, accompanied by daily walking in the park or sidewalks.
Owners should also make sure that their dogs eat twice a day, in the morning and in the evening. This will reduce the time that dogs will ask for treats or snacks, which seriously just add more calories to their doggie bodies.

What Can They Eat?

There are foods that dogs may eat without the fear of becoming overweight. Take carrots, for example. Owners can give a carrot, raw or cooked, to their dogs since carrots are low in calories, and it also contains fiber and minerals.
Carrots could not only make your dog lose weight, but they can also be healthy for them. Indeed, instead of giving dogs their calorie-filled treats, why not throw them some bits of carrots instead?
To regulate the dogs' digestion, which will allow them to quickly lose weight, owners should also feed them apples. Since apples have abundant fiber, the bowel movements of dogs will be regulated thoroughly.
Boiled chicken instead of pork meats can also help dogs through their weight loss journey since chicken is less fatty than pork and is faster to digest.
Turkey can also be a substitute for pork. However, both turkey and chicken should only be served to dogs unseasoned.

Dog treats contain too many fats at times.

Consuming too much of these will only increase the dog's weight. However, it would be unfair to fully get rid of snacks and treats, especially when dogs have already gotten used to them.
There is a simple solution for that, though. Dogs can still have their usual treats from their owners. Dog owners should only change the usual treats to chopped fruit pieces.
Fruits that can be substitutes for snacks are banana, cucumber, and watermelon. All of which are rich in vitamins but not as high in calories as typical dog treats.
Results of the diet may vary from one dog to another. Some dogs may lose weight instantly; others may take more time. Nevertheless, maintaining the healthy diet that had been mentioned will all lead to a healthy weight loss for your dog.
For sure that dogs on the heavier side are adorable to look at, but we still have to consider their well-being because not everything revolves around aesthetics.
Dogs can always be adorable or cute, whatever their sizes are, but it would be best if they are adorable and healthy.

---
Author
Maria

Maria is currently taking up BS Psychology at a state university. She currently has part-time work as a freelance writer and accepts academic services and writing commissions. Writing has always been her passion since high school, where she joined the school publication and school press conferences. Her lifelong dream is to become a Physician.