Happy Borkday: Cake Recipe for Your Dog's Birthday
Cake for Dogs Recipe

Happy Borkday! A man's best friend deserves a celebration. Don't we all love parties and celebrations? Call your furry friends and invite them to a big birthday party.
Celebrating the most special day for our fur babies is now a very common thing for families with pets. Most of them celebrate the anniversary when the dog became a member of the family.
It's nice to give them a special birthday event which they deserve after showing us unconditional love and loyalty to the family.
They might be confused or do not get the exact event we are preparing for, but throwing them a birthday party with a lot of treats with friends will absolutely make them happy.

If you decide to be the host, you could also plan some adorable outfits for your dogs and their friends. You can take a group picture of them by also planning to get photo booths.
Plus, it's nice to make cute invitations with a picture of your pet telling your preferred outfit or theme the guests should wear.
Also, think of some games to play in the backyard or in the pool. They would totally enjoy the day!
After preparing cute party wear, gifts, inviting the squad, or setting up a photo booth or games, it's time for the canine cakes for our beloved celebrant.
Always remember that not all foods that are considered safe for humans are also safe for our dogs. Some might be harmful or toxic to them.
Here is one of the many canine cakes which are good for our dog's diet.
Carrot Cake for Dogs

Making dog cake is much easier than a cake for humans. With just simple recipes which are healthy for the dogs, we can make tasteful canine cakes.
Dogs may not care about the looks, so you can try purchasing dog-friendly cakes or just make homemade cakes using some easy steps like carrot cakes.
With no toxic ingredients, carrot cake is safe for dogs to eat in small amounts. Carrot cake has carbohydrates, vitamin A, calcium, fats, and small amounts of protein. All of these are good for your dog's diet.
The main problem occurs when carrot cake has additional toxic ingredients for dogs, like nuts or raisins. You should know the right foods for your dog because if not, you might upset their stomach or can lead to many dangerous problems.
Only give your dog small amounts of treats regardless of the nutrients the food provides, as overeating can lead to nutritional imbalance, especially when the treats have high sugar levels.
So, remember that even though carrot cakes are good for dogs, you should only consider them as an occasional treat.
Here are the ingredients for an easy, tasty treat made with carrots and other dog-friendly ingredients for our fur baby!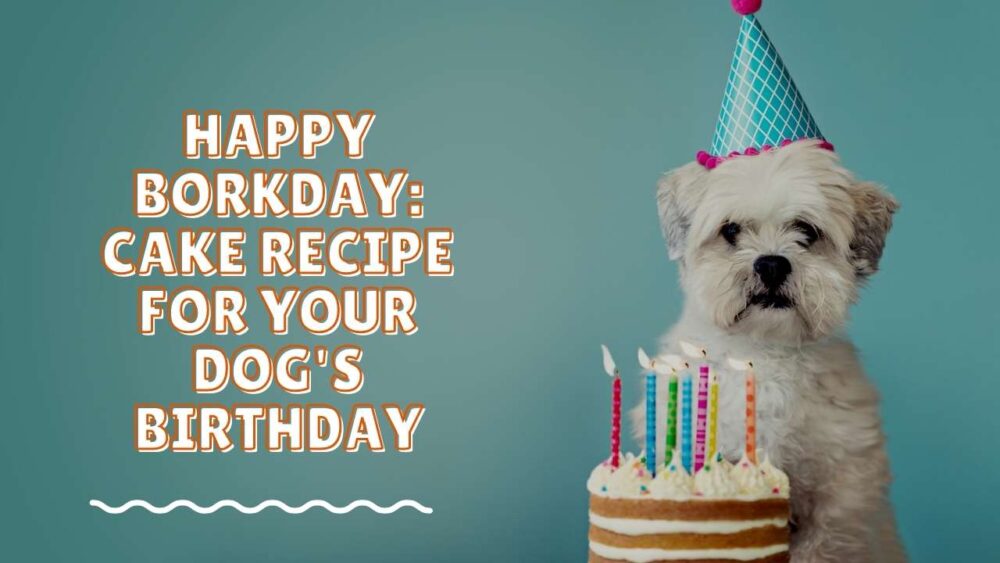 Carrot Cake for Dog
Ingredients
2

pcs

medium carrots

(grated)

½

cup

Rice Flour

Or any flour your dog can digest

1

tsp

baking soda

3

tbsp

honey

2

pcs

eggs
Instructions
Use a bowl to combine eggs, oil, and honey. Beat until smooth.

Add the baking soda and flour to the mixture and mix together. The mixture must be thick.

After that, add the right amount of grated carrot and remix it. Too much carrot might get it runny and won't rise properly.

Place the mixture in a bread tin that you have already lined with baking paper. Cook for about 15-20 minutes at 180 degrees Celsius.

Once cooked, put in the fridge for a few minutes and let it cool down.

You can now choose your own choice of shapes. It can be bones, dog shapes, or paws.
Invite your dog's friends so they can all eat the homemade cake together. Let them enjoy the sweet treat.
If you want to prepare other canine cakes, please note that it's still better to consult with your canine nutritionist or veterinary expert before giving treats for a celebration.
If you have a doubt about what to prepare, ask and ask your other friends with pets for more advice. Do your own research too about the effects of bad foods on them.
If your dog is allergic to some ingredients you might as well avoid those recipes in the first place. You should adjust to meet your dog's needs.
The following are some cake ingredients and toppings that are dangerous to your dog's health. Ingredients that are commonly used for different cake recipes can be toxic to dogs, even in small amounts.
Avoid feeding your dogs with cakes made for humans. Some ingredients might not be suitable for them.
Here are some items to look out for in cake before you feed it to your dog:

✔Coffee
✔Grapes
✔Chocolate
✔Macadamia nuts
✔Raisins
✔Candy
✔Vanilla extract
For more list of toxic food for dogs, click here: 10 Toxic Foods For Dogs – Ranked
Before you give your dog canine cakes, make sure that it is a dog-friendly food. You can check the ingredients first or ask the one who prepares it. It's better to be sure than put your dog in danger.
Since excess sugar content can result in obesity, better to prepare the right amount for our dogs. Too much sugar is not healthy for our pets, even for humans.
On the other hand, here are some canine recipes which are suitable for them.

✔Sweet Potato Carrot Dog Cake
✔Meat Lover's Dog Cake
✔Coconut Berry Dog Cake
✔Pumpkin Peanut Butter Dog Cake
✔Apple Banana Dog Cake

You can now easily make canine cakes for your furry friend with just simple recipes that they would love. Just don't forget to seek assistance from your trusted vet first. You might not know your dog's condition or having an allergy to a specific food.
We all just want to have fun. Dog's birthday is important because one birthday is equivalent to 7 human years. Better to give them the happiness they deserve.
After all, they are part of the family. We don't want to disappoint our birthday celebrants, so always consider their health and safety.
---
Author
Belle Derecho
I grew up as a goal digger who always looks for inspiration to strive hard and to fulfill my dream as a writer. I began writing fictional stories at a young age and continued playing with my imaginations as I unraveled the real world of adulting. Now, as a young adult, I have realized that I shouldn't give up writing because great things are just waiting around the corner.