Top 5 Best Technology and Devices for You and Your Dogs
Dog Technology

The world is young and growing. While technology was previously unknown to the human race, people eventually innovated different ideas such as building a fire, weaving thread into fabric, inventing gadgets, etc.
Human beings have these qualities innate to the human mind to think bigger than themselves.
Over time, with these discoveries, the world continues to prosper into a vast realm of possibilities. We proceed to evolve dramatically, enabling us to carve out explicit instruments that save our time, ease up our burdens, and promote productivity in our day-to-day pursuits.
At home, in the community, wherever we are: technology activates us. We developed hobbies that foster more enjoyment and comfort for us.
Technology has wired us with others, keeping interdependent relationships more convenient to all.
Technology has branched out its helping hand from humanity to the animal kingdom. That is why your canine friend can gain access to gadgets that give them a chance to enjoy their lives to the fullest. And to allow you to enjoy yours too!
Top 5 Devices for You and Your Dog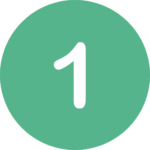 Veken Pet Fountain
84oz/2.5L Automatic Cat Water Fountain Dog Water Dispenser with 3 Replacement Filters & 1 Silicone Mat for Cats, Dogs, Multiple Pets
Color: Grey, Blue
Price: Check the current pricing.
Description: Most people stick to the old-school bowls in serving water for their dogs, but if you offer him this water fountain, you will change his life.
An advantage of using a fountain instead of the traditional bowl is that your dog can drink up in a more natural position. Also, they're easier and quicker to maintain, saving you time and energy in cleaning.

Significantly, this Veken water fountain consists of three replacement filters, each containing activated carbon, ion exchange resin, and non-woven fabric that aid in keeping your pet healthy and hydrated.

The Veken fountain's modes are flower waterfall, flower bubble, and gentle fountain, with each mode tailored to the unique requirements of different pets.
The free-falling stream and vibrant color can pique the interest of interested dogs. Furthermore, this automatic water bowl is made of high-quality PP resin and is BPA-free, robust, and simple to run and clean.
Additionally, each fountain includes one silicone pad for catching splashed water from spills.

What's more to that is that this Veken pump is built to be ultra-quiet (measured at less than 40dB) and energy-efficient, which means it typically lasts between 2.5 and 4 years!
It holds 2.5 liters (84 ounces) of water, making it ideal for tiny and medium-sized dogs. The circulating device provides the pets the whole day with nutritious and hygienic water.
Link: https://amzn.to/36nqV1o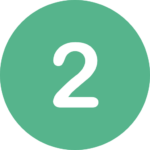 Dexas MudBuster Portable Dog Paw Washer/ Paw Cleaner
Color: Blue, Fuschia, Green, Light Gray, Pink, Pro Blue
Size: Large, Medium, Small, Large with lid, Medium with lid
Price: Check the current pricing.
Description: Each size of the Mudbuster corresponds depending on the sizes of your dogs. To use, add a few drops of water, insert the dirty paw, flip, dab the paw dry, and repeat with three other paws.
The soft silicone bristles assist with removing dirt and dust from your dog's hands, ensuring that the mess stays in the MudBuster and not all over your home.
After visits, rides, and walks to the park, or after playing in the backyard, keep the MudBuster in hand. Manageable and convenient to use, just rinse and store nearby for your next muddy experience!
It's BPA-free. Both the tumbler and bristles are dishwasher-resistant on the top shelf, leaving washing and sanitizing easy-peasy.
Link: https://amzn.to/3dUTZSc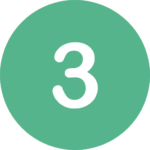 MalsiPree Dog Water Bottle
Leak-Proof Portable Puppy Water Dispenser with Drinking Feeder for Pets Outdoor Walking, Hiking, Travel, Food Grade Plastic
Color: Blue, Pink
Size: 12oz, 19oz
Price: Check the current pricing.
Description: This compact dog water bottle would not waste water, and any remaining water can be quickly brought back into the jar by pressing the water key. It features a silica gel seal ring and a lock key system, ensuring that the pet water bottle never leaks. There is no longer any need to think about getting soaked or wasting water.
The design is constructed with food-grade plastic, ensuring that your pet is totally protected while drinking from this dog water dispenser bottle. The 12oz volume is sufficient for outdoor cycling, camping, and commuting. The portable design allows you to comfortably stow it in your pocket or carry it in your hand with the attached brace. Prompts a one-handed operation; simply click the water key to fill the container and release it to avoid the flow; it's that easy to feed your dog with the MalsiPree water bottle for pets.
Link: https://amzn.to/3yFNXwm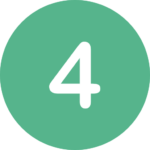 2 in 1 Pet Hair Dryer
Pet Grooming Hair Dryer Blower with Slicker Brush, Dog Hair Dryer with Adjustable Temperatures Settings, Best Fit for Short Haired and Medium Coated Breeds
Color: Standard White
Size: N/A
Price: Check the current pricing.
Description: Combining a pet hairdryer and a hairbrush to create a two-in-one pet grooming brush simplifies the process of drying your pet after washing. It utilizes a slicker brush to eliminate tangles and loose fur, keeping your pet's hair smooth and tidy. It is more convenient and flexible in terms of distance. With a noise level of less than 60db, this improved pet hairdryer would not disturb your pet.
The pet grooming dryer is small and weighs just 13 ounces, making it easy to carry wherever. Its ergonomic style makes it easier to grip and use. The long power cord allows the user to walk freely. At the bottom, there is a hair filter mask. Simply clean the sponge after each use. The stainless steel pins have protective tips that would not scrape the surface of your dog when combing its fur. With coated tips, it can also effectively massage your fur baby.
Additionally, overheating security provides consumers with peace of mind. You may choose between high and low levels to slow or speed up the drying process. Additionally, the low environment prevents your pet from overheating and assists your pet in being less restless. The pet hair dryer is made especially for tiny to medium-sized dogs afraid of a blower. Superior to a conventional hair blow dryer, this is an excellent present for pet lovers, pet stylists, groomers, and salon enthusiasts.
Link: https://amzn.to/3dXTPt2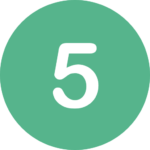 Furbo Dog Camera: Treat Tossing
Full HD Wifi Pet Camera and 2-Way Audio, Designed for Dogs, Compatible with Alexa (As Seen On Ellen)
Color: Standard Color
Size: N/A
Price: Check the current pricing.
Description: This gadget boasts a 1080p Full HD camera and night vision with a 160-degree wide-angle view, making it ideal for live streaming videos that monitor your pet on your computer. It has two-way audio and a barking warning, which senses when the dog barks. When it hears barking, it sends push notifications to your mobile. See what's happening at home and communicate with your family members through the app.
Besides that, it has a fun treat-tossing functionality. Try and throw a treat to your dogs using the Furbo iOS/Android application, which is available for download. Fill this with your dog's favorite snacks and play a game of catch.
This can be quickly mounted in three simple steps:
1) Plug in the device to a power outlet through the USB cable.
2) Download the Furbo application.
3) connect to your home's wireless network. For optimal efficiency, a stable internet link and a reliable wireless signal are suggested.
Link: https://amzn.to/3xrJk9d
---
---
Author
Gina Sarador
I'm an elementary school teacher, a loving wife to Weni, and a dedicated mother of two: Kate and Krei, who also love literature as I do.