Coconut Products for Dogs: Are they Safe?
Coconut for Dogs

Like humans, dogs are omnivores that can eat both plants and meats. Meaning they can eat a wide variety of foods. But because they can digest different food doesn't mean that there are no food intake restrictions.

Dogs can eat coconut products when served in moderation. It is not a toxic food for them. Coconut gives many health benefits to dogs as it is high in vitamins, fiber, and minerals.
Like humans, dogs can eat coconut products too. Same with coconut oil which became a famous supplement for humans. It can boost the immune system.
Coconut is rich with antioxidants to support the immune system. Helps the body build a healthy response to unfamiliar microbes.
This means coconut gives the body an extra defense against bad bacteria, parasites, viruses, and fungi. Coconut is a good snack for dogs that are currently healing from injury or illness.

Coconut meat is as healthy as coconut oil. Since they come from the same place, they share similar properties.
But a lot of pet owners want to know if Coconut oil is beneficial for dogs too.
The answer is yes! Coconut oil has qualities that can cure many types of canine conditions based on some holistic veterinarians.

How Much Coconut Oil for My Dog?

Coconut oil adds moisture to your dog's skin. It can also prevent flaking. Coconut oil freshens up a dog's coat if used with a gentle touch.
Simply put a little amount in your hand, rub it gently in their coat, run your fingers through the fur, and massage slowly onto the skin.

If you want to apply coconut oil to your dog orally, you should start with little amounts and slowly build up the dosage eventually.
Start by giving ¼ teaspoon daily to small dogs or 1 tablespoon daily to big dogs and increase the amount gradually.

After two weeks and still your dog tolerates it well, increase the dose to 1 teaspoon per 10 pounds of body weight.
But you still need to consult with your veterinarian about it. If the dose is too large, there might be side effects like greasy stools or diarrhea.

Use coconut oil on your dog's skin and apply it to the skin about once a week. Let it absorb and wait for a few minutes. Rinse your dog after more than 5 minutes.
If you feel that he is still oily or greasy, you can apply next with a light shampoo before rinsing again. Use a recommended shampoo made with organic coconut oil.

If your dog has the possibility to gain weight, with slow metabolism, and has pancreatitis, it's better to use coconut oil on the skin only or in very small doses. Again, better to visit your dog's veterinarian.




"As an Amazon Associate I earn from qualifying purchases."

Coconut Products for Your Dogs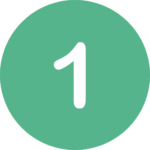 LEGITPET Store
4.7 out of 5 stars 263 Reviews



LEGITPET Dog Paw Balm Wax Soother & Moisturizer Cream with Natural Food-Grade Coconut Oil, Organic Shea Butter & Beeswax – 2 oz – Healing Protector for Cracked Dog Paws, Snout & Elbows

---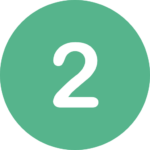 Wahl Professional Animal Store

4.6 out of 5 stars 6,553 Reviews


Wahl Pet-Friendly Waterless No Rinse Shampoo for Animals – Oatmeal & Coconut Lime Verbena for Cleaning, Conditioning, Detangling & Moisturizing Dogs, Cats & Horses – 7.1 Oz
---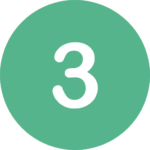 TropiClean Store

4.6 out of 5 stars 12,581 Reviews


TropiClean Shampoos for Pets, Made in USA – Naturally Derived Ingredients – Soap & Paraben Free – pH Balanced – Rich Lather – Fresh Fragrances
---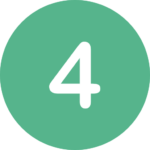 Viva Naturals

4.7 out of 5 stars 44,570 Reviews


Viva Naturals Organic Extra Virgin Coconut Oil, 16 Ounce
---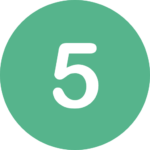 Arm & Hammer Store


4.5 out of 5 stars 24 Reviews
Arm & Hammer Fresh Spectrum Dog Toothpaste for Adult Dogs, 2 oz | Baking Soda Dog Toothpaste Coconut Mint to Fight Tartar, Polish & Whiten Teeth, & Freshen Breath

https://amzn.to/2OyhuXO
---
Is Coconut Water Good for My Dog?

The answer is yes! Coconut water can be a great treat for your dog as there is no substitute for water. It has electrolytes that can help keep your pet hydrated.
Coconut water can give them energy because of its nutrients such as potassium, vitamin C, and calcium.

Coconut water can be given to your pets moderately with their diet to see how their system reacts to it.
After a long training, coconut water can be a great treat for your dogs. To keep them hydrated on hot days, this is a good reward.
Always remember that coconut water is high in carbs, so don't give them too much. Also, make sure that there are no additives like sugar from your dogs' coconut water.

Coconut water is not usually dangerous to your dogs. It contains potassium, and drinking too much can lead to hyperkalemia, which is a condition when there is too much potassium in your blood, causing kidney failure.

Another risk that could happen to your dog is an upset stomach and allergic reaction to coconut water.



Dog owners know that one of the most challenging parts of having a pet is knowing what they can and can't safely eat or how much.
Chocolates and alcohol are widely known to be toxic for dogs. Other foods are just plainly not healthy for them to eat.
Always check and make sure to give them the exact amount of coconut water or meat. Remember that too much is bad and can cause serious illness.
---
Author
Belle Derecho
I grew up as a goal digger who always looks for inspiration to strive hard and to fulfill my dream as a writer. I began writing fictional stories at a young age and continued playing with my imaginations as I unraveled the real world of adulthood.
Now, as a young adult, I have realized that I shouldn't give up writing because great things are just waiting around the corner.