Guard Dogs – The Top 12

A typical house pet we all see in parks, movies, and even in our neighbor's house. The dog has been widely known to be a family pet because of its loyalty, playfulness, and obedience.
Dogs all come in different shapes and sizes categorized by their specific tasks such as herding, hunting, working, and fashion.
This article has chosen 12 of the best kinds of guard dogs having the characteristics needed to protect you and your family from unwanted intruders. Read the article to find the perfect guard dog for you.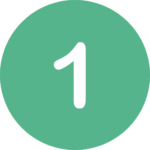 Rottweiler

The first contender for best guard dog breeds is the Rottweiler. They are larger and more muscular compared to the Doberman breed.
They can weigh an average of 80-100 pounds and can have a strong reputation for guarding houses, land, and little children.
Rottweilers are energetic kinds of dogs that regularly need to be exercised and accompanied by their owners.
People who have experience owning Rottweilers advised that solitude and confining these dogs can lead to misguided behavior. Without human interaction, they can develop bad habits and aggression.
Early training and socialization are necessary for these dogs' lifestyles.
Rottweilers have a keen sense of hearing and loud barks. However, despite their aggressive nature, they can also be loving dogs which can be best for families and children.

The only thing to note about owning a Rottweiler is their appetite; they can eat quite a meal because of their large sizes.



Belgian Malinois

The thin, streamlined body of the Belgian Malinois is perfect for surveying large houses or land. These breeds of dogs are mostly used in police and military operations for their intelligence and compliance.
They weigh up to 20-30 kilograms that allow them to be fast and agile canines. Its fur comes in a brown mane and a black mask.
The Belgian Malinois descended from the breed of Belgian Sheepdogs in the late 19th century and was initially used for herding cattle and livestock.
Falling under the category of lively and active dogs, the Belgian Malinois regularly need exercise and a wide area for them to roam.
They are well recommended to first-time dog owners since they require a lot of love and attention. However, first-time owners should be wary that Belgian Malinois are not sociable pets when it comes to strangers and other dogs.
They will always be on guard and ready to attack if they feel threatened and hurt.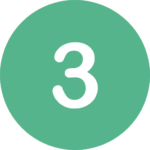 Bullmastiff

The Bullmastiff is a mixed breed between a Mastiff and a Bulldog which was initially bred in England. They were owned by gamekeepers to protect their live game from poachers.
The dog has a large physique compared to other species, and they can be loyal and loving to their family. Owners should be aware of buying a bib since they can tend to drool all over things.
Due to its fierce appearance, intruders would think twice before entering your house. It is an ideal house pet and is also suited for farms and other broad areas.
The Bullmastiff is a reliable and powerful dog; it also has a keen sense of smell to detect unwanted visitors in the area.
They are an intelligent breed of dogs; however, they can be stubborn, which can make training a real challenge. The primary highlights of a Bullmastiff are its wrinkled head, a dark nose, V-shaped ears, and a short muzzle.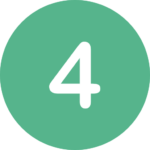 German Shepherd

A dog favored and chosen by the people-the German Shepherd. It's obvious why people choose the German Shepherd. It has a striking pose and has a loud bark that can quickly alert its owners.
This dog has been proven that it will protect its owners no matter what the cost. And not only does it defend its owners from strangers and visitors, but it may also protect them from wild animals such as snakes and bears!
Those who plan to adopt a German Shepherd as their family pet, be advised that these dogs tend to shed a lot of their fur, which can be troubling to clean.
They can weigh 60-100 pounds and grow up to 26 inches. A bit larger than its counterpart-the Belgian Malinois. They have the tendency to be active and energetic, so regular exercise for these dogs is necessary.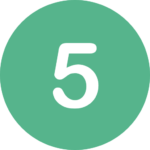 Akita

Derived from the country of Japan, the Akita has been famous and well known amongst locals. The Akita may not look menacing and fierce compared to the characteristics of other guard dogs such as Dobermans and German Shepherds.
Still, they do have the reputation of protecting families, children, and even Japan's emperor in the Middle Ages. They can sometimes be stubborn when owners fail to train them at an early age and might be aggressive to strangers and other dogs.
At first glance, the Akita might be mistaken as a family dog rather than a guard dog due to its cuddly fur and eyes. However, they can be completely loyal and alert towards their owners.
The Akita can be classified into two breeds, the American Akita and the Japanese Akita. The American Akita has a darker complexion and more extensive compared to the Japanese Akita.
And the Japanese Akita is smaller and less furry than the American Akita. Both of these dogs can be trustworthy when it comes to protection.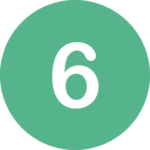 Kuvasz

The next breed of top guard dogs is the Kuvasz. They are large and agile dogs with a white fur coat that they often shed in their seasons.
They can weigh from 100-115 pounds and reach a height of 30 inches. Similar to all large breed dogs, their general lifespan ranges from 10-13 years. Though, it may take some time for them to fully mature.
The Kuvasz is an aggressive and independent dog meaning they can have a very stubborn personality if not appropriately trained. Distinct from the attractive appearances, they can be known to be aggressive dogs and will attack if threatened.
Therefore, proper training is essential. Owners with families or children are not advised to adopt a Kuvasz, but rather, they are recommended to keep watch over livestock.
They are also not advised for novice dog owners since the Kuvasz has a reputation for being tenacious.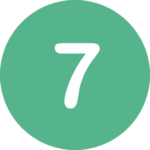 Tibetan Mastiff Dog

It is named the most expensive dog in the world-the Tibetan Mastiff. They originally derived from the Himalayan people, protecting them from wild animals.
At present, the Tibetan Mastiff became a guard dog for families. With its sheer size and weight reaching up to 150 pounds, strangers and intruders will think twice before entering your home. However, when it comes to children and family members, they can be sweet and playful.
The average price of Tibetan Mastiff ranges from $6000-$10,000 in the market. And from the features of the Tibetan Mastiff, it's no wonder they are sold at those prices.
They have thick fur, making them able to survive even in the coldest environments. In males, they are often covered with a mane. Some locals even believed that the Tibetan Mastiff originated from the Lion!
They also have a long-curled tail. Apart from their high price, they are also very high maintenance, especially in the hotter climates where you regularly bathe them.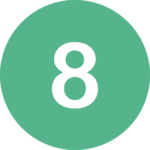 Great Dane

The Great Dane is known around the world because of its sheer size and frightening loud bark. They are a well-recommended breed of watchdogs because of their conservative nature and active lifestyle.
They can grow to about 30 inches in height and can weigh up to 200 pounds. But despite their large and intimidating size, they can be the most playful and obedient.
They are sometimes coined as Gentle Giants because they are more prone to barking rather than attacking.
Compared to another large breed-the Tibetan Mastiff-they are less expensive and more comfortable to take care of. Their prices range from $600-$3000 and have thin fur which can be easily cleaned by wiping.
For their large size, owners must accommodate them with large areas and plentiful meals. Great Danes only have a short lifespan of only 6-10 years and prone to diseases such as bone cancer and heart issues.



Doberman Pinscher

You may have seen these breeds of dogs in movies and shows. The Doberman Pinscher originated in Germany and is primarily used for police operations.
They have been famous and renowned around the world, which led them to build a fierce reputation. But in real life, the Doberman Pinscher is a docile and affectionate dog.
Protecting and guarding is well within their nature that requires little supervision. Like the Rottweiler, it is advised that these dogs be frequently exposed to people to lessen their aggression towards strangers; and daily exercise since they can be prone to obesity.
One of the main highlights of Dobies is their pointed ears and strong pose. And because of their thin bodies weighing only about 60-70 pounds, they can be quick and lively.

Also, they are an intelligent breed considered the fifth smartest dog in the world. The only setbacks to owning Dobies are their health conditions such as blood clots and skin problems.




Moscow Watchdog

The Moscow Watchdog is a large dog breed that originated from the country of Russia. They were initially bred to be working dogs. The Moscow Watchdog is a mix of Caucasian Shepherd and Saint Bernard.
They are a large breed of dogs that can weigh up to 150 pounds! Their coat is similar to Saint Bernard in appearance and most often mistaken for them, however, in comparison, their snouts are longer than Saint Bernard's.
Their thick fur makes them resistant to cold, harsh environments.
In terms of maintenance, these dogs are low-cost. They don't usually require professional grooming, but they sometimes shed an excess of hair that may require brushing in their seasons.
Their breed is rarely known throughout the world since they were bred in secret. At present, there are no known causes of health problems with their species.
With large size and independent behavior, they are not recommended to most novice dog-owners.

Komondor

They are often being joked around as giant mops than guardian dogs. The Komondor has one of the strangest appearances in the dog species, with its signature highlights on its body, "the dreadlocks."
They were initially used for herding and defending sheep. Their coats act as camouflage so that predators will be unaware of their presence.
The Komondor is not expected as a house pet since they require vast lands and areas to roam around. They are a tough and loyal breed of dogs perfect for protection and watch.
In the day, they sometimes scout your home area and at night stay alert and positioned to bark at any incoming intruders.
Their bridled coats need less grooming and maintenance; however, it tends to get attached with each other which may require monthly detaching.
The Komondor has few health illnesses because it originated from a healthy breed of herding dogs.

Anatolian Shepherd Dog

The Anatolian Shepherd Dog originated from the country of Turkey. According to beliefs, they were bred more than 6,000 years ago, helping farmers with their livestock.
There is a range of characteristics this dog possesses. One main feature is its acute sense of hearing and smell, which is essential for shepherd dogs to detect predators.
Its brave nature allows it to defend its flock and owners from wild animals. They also possess loyal behavior and tend to be protective of their family.
They are categorized as large breed dogs that can weigh up to 150 pounds and have an average lifespan of 11-13 years. Likewise, they are also furry that can lead them to shed in their times.

The drawbacks are that they can sometimes be aggressive, especially towards other dogs and strangers. Early training and socialization are essential in keeping their aggression levels to a bare minimum.
When choosing a Guard Dog

Always consider two things, purpose and environment. Having a guard dog in your home can be fun and energetic, but it can take a lot of responsibility in caring for them.
Compared to regular house dogs, guard dogs are lively and active, which earned them their reputation. Daily exercise is required to fully exhaust their energy.
The environment also plays a vital role in the lifestyle of these dogs. Before purchasing a guard dog, consider if they have a wide area to roam around in.
With their broad and muscled bodies, they would need a vast space to wander and guard.
---
Author
Ross
I'm a lover of dogs, birds, cats, and everything in between. I also love writing articles about food, traveling, and environmental conservation. My very first dog was a Golden Retriever named George.