Best New Dog Products

Ever wonder about the finest dog products to get this year? Well, it is about time to grab the best treats for our dogs. A lot of us would love to have the company of our dogs wherever and whenever. But a few things are limiting us to do so. Now is the perfect season to bring our dogs when traveling without having to worry. Let's make them explore several adventures and keep them happy. Here is a list of essential dog supplies that you would want to buy. These are so convenient to use when you are bringing your dog outside.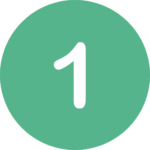 © Video by For Pet Lovers

If you love to hike in parks with your dog, this handy water bottle is perfect for you. We need to keep our dogs energized throughout the bonding. It is an essential treat for our dogs when we bring them outside for a walk.

So if you're a dog mom who loves going to beaches, parks, and lakes with your dog, you should keep one of these bottles. It's the best product to quench the thirst of our dogs in and outside the house. It comes in different sizes, and it works like a water bowl, except that it's portable.
Check this out. You can pick from various choices here.
LINK: https://amzn.to/37Pk7KY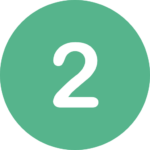 Long Leash

We treat our dogs like our babies or children. And we always want to look after them while going outside. If you're a physically active owner who goes for a walk with your dog, then better have them on leash. Long leashes serve as a safety net when we go for hikes. Especially for puppies, we don't want to take the risk of them running away and getting lost.

Leashes that are way longer will give our dogs more freedom and space to walk. It is best when you're on the stage of trying to practice or train them off-leash, but you don't fully trust them yet. Get yours now and be more relieved wherever you go with your dog.
Check this out. There are several treats here.
LINK: https://amzn.to/3aUckNW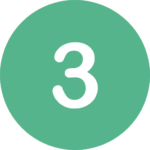 LED Dog Collar
© Video by Little Paws Training

Night walks are great, especially with a dog. This safety collar will ease your worry when you're walking with your dog at night in dim or dark areas. It is a USB-charged collar, and it comes in different colors. The LED light is bright and can last for long hours.

It has several features, and it's available in a variety of sizes. As a dog owner, we can say that this product is the real deal. Get one of these and enjoy every street during a night walk with your dog.
Get yours now. Check this out.
LINK: https://amzn.to/37OREFe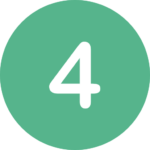 Dog Life Jacket
© Video by Outward Hound

Some dogs don't know how to swim. But as owners, we still want them to enjoy it. Let's keep them happy and buy them treats that would heighten their sprightful energy. Start it with a life jacket. These are indispensable for dogs, especially during beach time. Dog life jackets come in many sizes, from small, medium to large.

If you want to take your dog swimming in the lake, make sure to have them secured. This product is perfect for dogs that are still struggling with the right swimming stroke. But we can't just keep them off-shore just because they can't swim. Let them explore and enjoy as we do.
Get yours here.
LINK: https://amzn.to/2ZUdMK6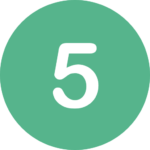 Car Seat
© Video by PetSafe®

Now that we talked about walks and hikes, what's next? Let's have road trips. It is a dream of every dog owner to bring their dogs for a ride. It's about time to level up our experience with them on the road. Car seats are perfect for traveling. It comes in tiny and giant sizes, and some have a built-in seat belt on them.

This item will not just secure your dog along the drive but also keep your car clean. Of course, it is washable and easy to use. You only have to buckle it in just like an actual car seat. Get yours now and have peace of mind while your dog stays in one place inside the car.
LINK: https://amzn.to/3r9OiV7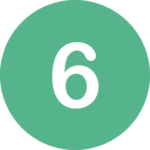 Paw Cleaner
© Video by The Grommet

Groom your dogs and keep your home clean. Stop dirty paws at the door. Paw cleaners come in many sizes and colors. It is a convenient product to bust the mud from our dog's paws.

This paw plunger is very useful in the spring season when dogs are excited to play outside. It will be a lot easier to clean their fore-paws using these paw cleaners. Save your time and get this item quickly.
LINK: https://amzn.to/3uxPbZu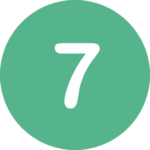 Dental treats
© Video by Pedigree Deutschland

It's not all the time that we can go to the Vets for our dog dental treats. Get the most highly recommended and healthy dental treats for your dogs. It comes in different shapes as well, and the most common are the bone shapes. Make sure to pick the natural one.

Organic dental treats are safer for the oral health of our dogs and puppies. Just a little tip, once you've chosen the right brand, get that big size. It will last for a year, and it can save you a lot of money.
Here are some of the bestseller dental treats.
LINK: https://amzn.to/37OMMzW
Maze bowl
© Video by DoggyU

Maze bowls are a perfect tool to discipline your dog to eat in moderation. A lot of dog owners already have this at home. Don't miss yours because this bowl works like magic. It comes in different patterns and shapes.

Some dogs and puppies eat too fast when we serve them in a regular bowl. It's time to step up and teach them how to consume food with etiquette. If humans can practice table etiquette, then there is no reason our dogs cannot.
LINK: https://amzn.to/3pWUQEM

Chew Toys
© Video by How To Train A Dream Dog

For dogs who love to chew, this toy will keep them satisfied. Sometimes we forget to get these little treats for our dogs, and they resort to our other items at home. They will chew our pillows, chair cushion, and any other fluffy items. For puppy moms out there, it's high time to bring them the right objects to chew.

Choose the ones which are durable and soft. It is a perfect fit for aggressive chewers, and they will enjoy chewing it all day. You can get these chew toys in tons of different shapes and sizes. Some may come in small to large bone shapes. Get that treat now, mommies.
Check this out. You can have a variety of choices here.
LINK: https://amzn.to/3aU7Cje
Dog Hair Roller
© Video by Gadget Jeff TV

Looking after our dogs is fun, but it gets nerve-racking sometimes. Dogs are naturally energetic. They wander everywhere in the house, even on our beds. Well, if you have the liveliest dog in the neighborhood, you should get the dog hair roller.

This item will keep your furniture clean. You only have to run it over the surface of the chair, bed, mat, and it picks up all the dog hair. It absorbs every fur stuck in the bed. Hair removers are best to keep our dog's place neat and bright.
Don't hesitate, get yours now.
LINK: https://amzn.to/37MBqMY
---
Author
Jane
Jane is an Accounting student, an aspiring entrepreneur, and a private tutor. She loves to write and travel. She describes herself as an ordinary girl living in the suburb with cats and dogs. Jane is a brilliant daughter to her parents, a sister to Phoebe, and a stubborn granddaughter. You will know her as a normal Jane with dreams and aspirations.