Hiking with Dogs: 5 Types of Dogs that are Good to Bring for Hiking

Hiking with Dogs: 5 Types of Dogs that are Good to Bring for Hiking

Hiking is a great way to get some exercise when taking in the scenery. Dogs, too, need exercise to stay healthy. Walking through nature with your dog beside you is such a beautiful experience.
Moreover, taking your dog along on the trail is enjoyable but challenging, mainly if your dog is very active. There is a specific breed of dogs that are adventurous and can withstand a long hike.
5 Types of Dogs that are Good to Bring for Hiking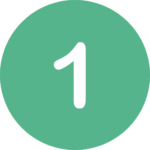 Siberian Husky

Siberians are a true endurance breed ideal for those looking for a dog to keep them entertained on long hikes. They are gentle and alert dogs who enjoy spending time outdoors and are very social.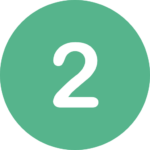 Labrador Retriever

Labs are rugged, outdoorsy dogs that enjoy going on adventures and have bodies that withstand rough terrain. They also have personalities that make them well-behaved when meeting other hikers and their dogs.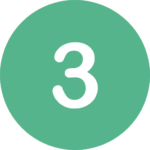 Australian Cattle Dog

These dogs were raised specifically to operate on large farms, so they already have the outdoors in their genes. They're also highly loyal, enjoy endless assignments and/or games.
They can be taught everything from simple commands to more complex agility exercises.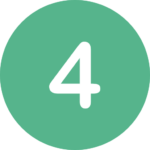 German Shorthaired Pointer

The breed was created to be a hunting dog, and it continues to do so today worldwide. They thrive in various climates and enjoy long periods of strenuous exercise, making them ideal for long hikes and adventures.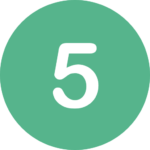 Alaskan Malamute

Malamutes are high-energy dogs who love to walk and explore for miles at a time. They may, like some other breeds, have a tendency to pull on the lead while you are walking.
Still, you may be able to curtail this with consistent training and positive reinforcement.

13 Tips on Hiking with Dogs
1. Bring essential items that you and your dog can need while hiking.

Among the things to consider carrying are:
A collapsible bowl and freshwater

Treats and food

ID tags on a well-fitting collar

For walking, a strong leash is needed.

Doggie bags for waste and a towel to lie on

First Aid Kit

a towel to wipe your dog's paws
Kit for snake bites (if appropriate for your area)

Dog Sunscreen
2. Good Health and Endurance

Check to see if your dog will participate in physical activities such as hiking. If your dog is experiencing some health problems, seek advice from your veterinarian.
3. Examine the Weather

Before going on a walk, make sure to check the weather forecast. This will help you anticipate what your dog will need, as excessive heat will quickly exhaust and dehydrate your dog.
4. Food and Water


It's a brilliant idea to carry enough water and food for two people if you go hiking. Since your dog has a fur coat, he is more likely to overheat.


It's easy to give them water and feed them in a Ruff Products BarkBowl- Collapsible Bowl. It's a silicone bowl suitable for dog food, cat food, pet supplies, and camping supplies. It is sturdy, tear-resistant, microwave and freezer safe.
This food-grade Silicone Bowl is durable, tear-resistant, microwave, and freezer-safe.
It's perfect for dog food, cat food, pet supplies, and camping supplies.
---

5. Put Your Pet's Waste in a Bag

Some parks allow dog poop to be buried, while others require it to be carried out to be disposed of. That is why it is a good idea to carry waste bags for your cat.
6. Always Keep Your Pet on a Leash


https://amzn.to/3xdy0xR


It's crucial to keep your dog on a short leash for protection, courtesy, and power.
Use iYoShop Hands-Free Dog Leash with Zipper Pouch.
The removable zipper pouch allows you to easily store and access your smartphone, keys, poop bags, and dog treats.
You can enjoy a waist dog running leash belt that will enable you to talk on the phone or read the newspaper without feeling restricted by your dog's movements.
---
7. Wildlife Must Be Respected

If you want to get a closer look at something, don't bother the animals or plants. Observe animals from a safe distance to avoid scaring or forcing them to run away.
Your dog should be under your commands. Make sure they don't kill vegetation or act aggressively towards wildlife animals.
8. Kit for First Aid


When hiking with your dog, always carry a first-aid kit. We can never predict whether or not an injury will occur, such as your dog being sprained or injured.


It is important to always bring with you a Patch-A-Pet First Aid – Kits Designed for Cats & Dogs. This first aid kit bag is suitable for dog camping gear and will be your first line of protection against dangers whether you're hiking, jogging, or camping.
https://amzn.to/32Aq9Mo
---

9. Park Regulations Should Be Reviewed.

Pets are not allowed on the trails in many parks. It's important to review the park's rules ahead of time so you can adjust your plans if necessary.
You can save time and effort by doing so while looking for a suitable hiking location for your dog.
10. Ensure That You Have a Blanket With You.

You just want to rest and admire the wonder of nature while hiking in parks. When you want to relax and cuddle with your dog, a blanket comes in handy.
In an emergency, you can also use it. It's possible that your dog has been hurt and is unable to walk. It may be used to transport a sick or wounded animal.
11. Snake Bite Kit

Wild animals, such as snakes, may reside in Parks. On the trail, your dogs can startle or fear snakes. Snakes bite as a form of protection against attacks, so your dog may be bitten.
When hiking with your dog, it's essential to carry a snake bite kit.
12. Dog Saddle Bag


Doggy backpacks are extremely popular among dogs.

They feel more important and concentrated, and their muscles grow stronger. Bum's Pack Dog Harness Backpack, on the other hand, does even better!
Nighttime reflector strips and luminous (glow in the dark) reflector strips, secure lock clips, and a built-in waste bag slot for quick access are all included in this chafe-free design. Strong pockets are also needed to produce a weighted vest. https://amzn.to/3gDGfgT

---
13. Sunscreen for Dogs


Pets need to be protected from the sun just as much as humans do. Dogs, like humans, need sunscreen to protect their skin from harmful UV rays.


On the other hand, human sunscreen should not be used on dogs because it contains chemicals that are potentially harmful to them. Use Emmy's Best Dog Sun Skin Protector Spray since it is safe for all breeds with no zinc oxide.
When taking your dog on a walk, it's important to plan ahead.
It will help you anticipate potential obstacles and prepare the items you'll need to reduce the risk of walking your dog. https://amzn.to/32xVsaY
---
Author
Jernie
I'm a pet lover and a writer. I love reading books, in my spare time. English literature fascinates me.