Top 10 Ways to Keep Your Dog Busy While You're Away

Dog Toys to Keep Your Dog Busy: Top 10 Ways to Keep Your Dog Busy While You're Away

Being a fur parent can be such a tough job, especially when you constantly have to worry about leaving your dog alone at home every once in a while.
As much as we always want to be there for our dogs to give them the love and care they need, most of us, fur parents, live hectic lives.
But worry no more because here are the Top 10 Ways to Keep Your Dog Busy While you're Away (Including best dog toys you can use from Amazon)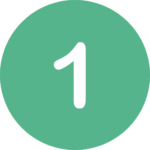 Provide ways your dog can look through the window.

Every dog lover knows how much dogs love it when they get to sit somewhere with a view of the outside. It makes them feel more comfortable, and it keeps them from getting easily bored.
All you need to do is set up a cushion pillow or a chair beside a window so your dog can look through it while waiting for you to come home.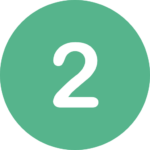 Leave your dog some chew toys.

It is always a good idea to leave your dog something it can chew on while you're away. It keeps it from biting your things at home, or worse, nibble on something that can be harmful or poisonous to it.
Best Dog Chew Toys on Amazon
Kong Classic Red Rubber Toy

This id one of the most highly recommended dog chew toys on Amazon.

This one helps satisfy your dog's instinctual needs while providing mental stimulation.
You can stuff this toy with all-natural peanut butter.
Your dog would definitely love the challenge of trying to lick every dollop of peanut butter left on this toy.
---
Benebone Real Bacon Durable Wishbone Dog Chew Toy

This toy is highly recommended for aggressive chewer dogs. The Wishbone is curved for a paw-friendly grip.

Your pup can quickly grab it and get a good chew going.
Think about it: dogs don't have thumbs so this makes it easy for them. It is made of 100% real bacon for flavoring. This toy is tougher than real bones and can last for weeks.
---
Feeko Indestructible Tug-of-war Toy for Large Breed Aggressive Chewers

This large dog toy helps meet dogs' instinctual needs.

It releases their energy by chewing and playing. Not only does this dog toy help develop chewing habits, but as well as can help clean their teeth, release anxiety, and reduce dog boredom.
---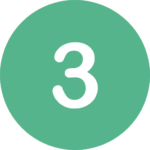 Make some frozen treats.

You don't want your dog to starve while waiting for you at home, do you? Make sure to leave it some treats it would enjoy.
You can try making some frozen treats. Dogs love cold treats. Check out a few frozen dog treat recommendations below that you can use at home.
Stewart Freeze Dried Dog Treats on Amazon

Puppy and Dog Training Treats – Grain Free. A natural dog treat. Comes in a resealable tub to preserve freshness.

Reward good behavior and tricks with this great tasting dog treat. Or use as a dog food topper to add variety and excitement for your dog.
This freeze dired product is made with 100% pure beef liver. It is high in protein.
---
Homemade pup-sicles
You can blend in some apples altogether with a cup of plain Greek yogurt and a cup of water, pour in an ice tray, freeze, and let your dog enjoy!
Try a paw print or bone-shaped silicone mold for additional cuteness.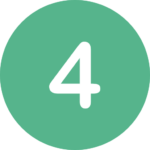 Leave a dog puzzle or interactive dog toys.

Outward Hound Fun Slow Feeder Bowl
Promotes fun, healthy eating and helps improve your dog's digestion.

This popular dog toy includes additional obstacles and combinations of steps.

It will keep your dog focused and mentally stimulated as they search and sniff out tasty treats along the way.
This dog toy is entertaining for dogs and helps reduce anxious dog behavior and redirect destructive behavior.
---
Houndgames Dog Chew Teething and Treat Dispensing Dog Puzzle

Interactive puzzle chew toy that works your dog's mind and keeps them entertained.

Brain training – Connect the treat toys together in different combinations to vary the difficulty levels.
5 Difficulty levels – Increase the difficulty as your dog gets better at the puzzle, so your dog will always have a challenge.
---
Here are some excellent interactive dog toy finds on Amazon.
Outward Hound Nina Ottosson DogTwister Interactive Game

This is a great interactive game for you and your pet.


It aids in training commands. Things such as go ahead, wait, find, sit, jump, etc.
It is tough and hard-wearing. It is water proof. You van wash it in your dishwasher.
A bonus is it is slobber-proof.
---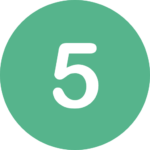 Adopt a new fur baby, so your dog can have a playmate.

This is probably one of the best ways to keep your dog from being lonely and bored at home. Giving it a new playmate would save it from boredom and protect it from stress or, worse, dog depression.
Like humans, dogs have emotions too. Making sure it has a brother/sister is the best option to help it stay active.
According to research, many households find that most dogs are happier with a canine companion.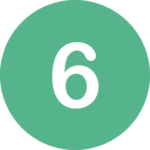 Make peepholes in the fence.

Another way to keep your dog entertained at home is to leave peepholes in the fence.
This is especially effective for those of you that leave them outside your house but within your backyard. This way, your dog can keep itself busy peeping through the tiny hole and watch passersby or spot another animal.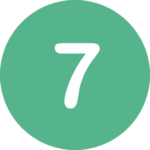 Leave your TV On.

Dogs love watching t.v. as much as we humans do! Turn your t.v on to the Animal Planet channel and turn the volume up. The animals' sound from the t.v can help stimulate your dog's brain and relieve anxiety from being left alone at home.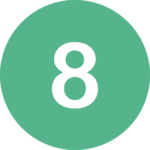 Hire a dog walker.

Dog walkers are already a thing now. You can find many of them online, or you can ask a friend or neighbor to walk your dog instead, even for just a short period of time.
Dogs love it when they get to stroll outside every once in a while. This does not only keep them entertained but as well as keeps them healthy by making sure they get to exercise through these short walks to the park.
&mbsp;
To know more about this, you may read this article: What is Dog Sitting?

Get a Furbo Dog Camera


We highly recommend you to get a Furbo Dog Camera which you can also get on Amazon.

This Furbo Dog Camera will allow you to see, communicate, and toss treats to your dog from literally anywhere!
Furbo's Barking Sensor detects when your dog is barking and sends you to push notifications on your smartphone so you would know what going on at home. It works like a CCTV camera plus more.
---



Enroll your dog in a puppy daycare.
If none of the above options work for you, the best thing to probably do is leave your dog to puppy daycare. Trust me, your dog will thank you for this.
Professional dog caretakers know precisely what to do to keep your dog busy, entertained, and happy. This will also save you much time and effort and spare you from the worry of leaving your dog alone at home.
---
Author
Kathlene Han is a writer, a musician, and a full-time dog mom. She often writes about things she's most passionate about like relationships, adventures, being a fur parent, and is an advocate of mental health awareness.