Living With a Disabled Dog

Disabled Dogs: Living With a Disabled Dog

When the word 'disabled' comes across our minds, we often assume that these unfortunate creatures have no more use in the world. We encounter physically or mentally challenged people at some point. Some of them are living the best of what they have, while others are lurking in a corner away from the raging eyes of society.
Although some of us cannot move our hands, legs, or other body parts that may have gone missing, disability doesn't equate to inutility. Our dogs, like us, may also experience physical and mental disabilities, be it a broken/missing limb, a blind eye, or simply senile; they are still the same lovable pets of our lives.
Our adorable canine friends aren't young forever. They have limits like we do, although their lifespan may be shorter than ours. Even so, we should always bear at heart that dogs, like humans, have feelings too.
Note that our dogs may display harmless behaviors that we, as owners, view as regular occurrences. We brush these off aside, treating them as innocent quirks. However, it is believed that dogs can have mental health problems, especially as they approach the end of their time.
According to Dr. Dreschel, dogs that experience situational factors like separation anxiety, fearfulness, and other psychological stress triggers can cause skin problems.

Let's get familiar with the most common disabilities that dogs can have as we discuss them:
Mental illnesses:

Dogs may have issues about their mental health if they are exposed to situations that may cause the following mental health conditions, namely: separation anxiety, noise anxiety, social anxiety, depression, and obsessive-compulsive disorder (OCD).
To Read More About Separation Anxiety, Click Here: Dog Separation Anxiety: What To Do?
Treatment:
Consult vets regularly for a check-up. Prescribed medicine is beneficial for their overall healing. Give them space for themselves to move around freely; they'd feel so much better that way. It is vital to help them exercise to ease up symptoms, like walking them around a park daily to stretch their muscles and joints. Also, a good massage helps.
Physically handicapped
Some dogs may be born with a physical disability. At the same time, some develop one over time or in an accident. Some diseases could also be genetically acquired. The most common genetic disabilities of dogs are hip dysplasia, urinary bladder stones, epilepsy, heart disease, degenerative myelopathy, and brachycephalic syndrome.
Treatment:
Consult a vet for prescriptions. Good advice comes from an educated doctor.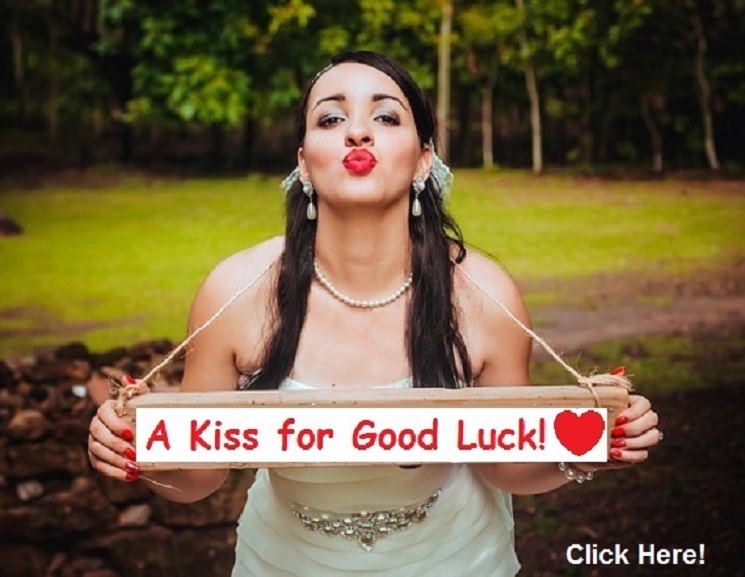 Paralyzed Dog Care

We all ask the question: "Can dogs ever recover from paralysis?" Research studies have revealed that the central nervous system can heal itself with the absence of treatment besides cage rest and sustaining the affected area. That is why it is still entirely possible that paralyzed dogs live happy and comfortable lives.
If your dog needs physical assistance, be there to aid him. There are plenty of ways to care for him. The following are some of these ways to keep them happy despite a disability:
Keep your dog clean at all times.
He needs someone to do the work for him in these arduous conditions since he can't do regular tasks such as cleaning himself. Especially dogs who are unable to move their hind legs, they can't pee by themselves. When a paralyzed dog is lifted, the urine may come out suddenly because of the dog's abdomen pressure. Keep his skin free from urine to avoid skin damage. Also, keep their beds clean to keep them away from infections gotten from poop and pee all together.
Give them fresh water to drink.
Humans and animals share the same thirst for water. We all need water to survive. For dogs, too, require to drink as much freshwater as necessary. Place a bowl of fresh water within the dog's reach so that he won't struggle when he wants to drink up.
Walk with your dog from time to time.
Although paralyzed dogs aren't as frisky as capable dogs, don't let disability ruin exercise. Using a harness, take your dog for a walk in the park or simply across the block. Depending on your schedule, you can do that every morning or late afternoon. This can stimulate their mental functions because they'll get to engage in new experiences. This can also keep them fit and healthy.
Monitor your dog's diet.
Undeniably, food is vital to existence; that is why your dogs must have a strict diet to follow. Moreover, a nutritious diet can speed up your dog's recovery. That's why it's best to consult your vet for the best advice because your dog needs to be fed accordingly.

Handle your dog with utmost care.
Never drag your dog without any equipment to protect its skin from getting scratched or, worse, wounded. There are drag coats you can use that can keep the skin from friction to the rough floor. Ease your grip on the body to prevent a painful experience for your dog.
Get him a wheelchair.
If your dog can't move its hind legs, getting him a wheelchair grants him independence, a craving that many paralyzed dogs yearn for. Since wheelchairs enable the dog to move around by himself, he can also improve his well-being and freely walk upright.
Physical therapy is a practical suggestion.
Massage enhances blood circulation and relieves pain in the joints. Move your dog's limbs gently to keep it flexible. Veterinary clinics can offer physiotherapy techniques to your dogs. Trained professionals can also come to your home to do this. Either way, it is a sound recommendation that benefits both you and your dog.

Best Mobility Gear for Your Dog

These are a few recommended types of equipment for your dog to use according to his need: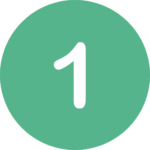 derYEP Dog Drag Bag


derYEP Dog Drag Bag Durable Indoor Wheelchair Alternative. For paralyzed Disabled Back Rear Legs of your Dog and it protects chest and limbs.
It helps to reinvigorate your pet and helps your pet to avoid injury to the disabled rear limbs.
Also it helps keeping the chest from scraping against flooring when wearing drag bag, regain mobility makes it happy and healthy
https://amzn.to/3n8qmQJ Price: $33.22 Check for current pricing.
Sizes: Available in XS, S, M, L
Description: It is an indoor wheelchair alternative; a durable and easy to clean drag bag used to avoid injury on your dog's rear limbs and chest against the floor.
---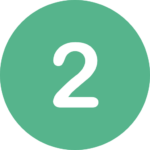 DODOLE New! Adjustable 2 Wheels Color Plating Aluminum Dog Wheelchair for Disabled Dogs' Hind Legs Rehabilitation from XXXS to XXL



The pet wheelchair is designed for the hind legs or limbs of dogs and cats. The height, width and length of the pet wheelchair can be adjusted to suit your pet's body.
Then they can walk, run and play like healthy dogs. The pet hind limb wheelchair with two wheels fits dogs whose hind legs are disabled but their waist is strong.
Price: $58.50 + shipping Link: https://amzn.to/3dEan9D
Sizes: Available from XXXS to XXL Check for current pricing.
Description: This wheelchair is best intended for the hind legs or limbs of dogs or cats. It can be adjusted according to your pet's height, width, and length for a solid fit.
---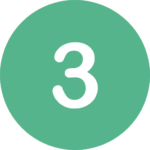 PetSafe CareLift Support Harness


Full Body Lifting Aid with Handle. Great for Pet Mobility and Older Dogs. Comfortable, Breathable Material. Easy to Adjust.
Price: $49.95 + No Import Fees Deposit & Shipping
Check for current pricing.
https://amzn.to/3sDInHt Sizes: S, M, L
Description: It is a comfortable lift harness for your dog that gives him the full-body support he needs whether he's getting older, recovering from surgery, or disabled.
---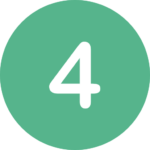 Guiding device prevents collision. Builds Confidence. Pet Safe Accessory. Adjustable for a custom fit.
Link: https://amzn.to/3sDgP57
Price: $46.88 + No Import Fees Deposit & Shipping. Check for current pricing.
Sizes: XXS, XS, S, M, L
Description: This helps pets navigate the areas around them. To guide them around the house, the halo lightly bumps into things before your dog does, giving them the reliance they require to move about securely.
---
Author
Mrs. Gina Sarador
I'm an elementary school teacher, a loving wife to Weni, and a dedicated mother of two: Kate and Krei, who also love literature as I do.