Dog Pregnancy: Prenatal Care
Dog Pregnancy: Prenatal Care

It's a major task to breed a dog. Breeding requires commitment as our dog journeys in the different stages of their pregnancy.
But in most cases, dogs reproduce offspring without human intervention. Whichever method of reproduction a dog undergoes, there is only one result, and that is pregnancy.
That's why learning more about dog pregnancy and delivery is indispensable.

As dog owners, we must monitor our dog's overall health from gestation to lactation. Understanding the signs and timing of a good whelping can aid in the production of healthy puppies.

Now, let's talk about how to care for a pregnant dog. But first, let's learn the basics.

Facts:
A veterinarian may conduct diagnostic tests to assess whether or not your dog is pregnant. Below are some of the things you have to remember as guardians.
The pregnancy of a dog can last from 58 to 65 days, depending on the size of the breed
Increase the food intake of the dog once you confirm they're pregnant

Keeping an eye on a pregnant dog during pregnancy up to lactation is vital

Ensure the area of their breast is clean and washed
How to tell if your dog is pregnant?

Here are some signs you have to look for to know if they are already carrying a puppy inside.
1. Gaining weight
It's a bit easier to determine if their weight increases, especially if you are familiar with your dog's body. Try carrying them and look for a difference in their heaviness.
2. Appetite increases
Once you notice they're eating more than their usual food intake, that could be a cue of pregnancy.
3. Bloated stomach or belly
A swollen belly is one of the most visible signs because you can recognize it quickly.
4. Nesting behavior
Look out for their new practices, such as pulling blankets, mats, and beds into a new spot or place in the house.
5. Nipple enlargement
You may check their nipple once you notice a couple of signs mentioned above. It is an assuring sign once you can confirm their nipple grows larger than average.
6. More affectionate
Usually, pregnant dogs develop a friendlier and warmer attitude. So if you notice they are more cordial, that could be their pregnant hormones.
7. Gets tired easily
It's a natural response from dogs in a stage of pregnancy to be less vigorous.
8. Irritableness and crankiness
Irritability is also an organic response from a pregnant dog. Moods are the topmost factors that are greatly influenced by gestation.

Other ways of dog pregnancy test and check-ups

These methods are mostly done professionally, such as a Vet visitation.
Palpitation
A puppy's heartbeat is said to be faster than a mother dog's. It is highly advised for all dog owners to avoid doing abdominal palpation without a veterinarian's assistance.
It could harm the puppies inside.
Ultrasound
Your veterinarian can ultrasound your dog between 25-35 days of pregnancy. An ultrasound can detect heartbeats and will give an estimate on how many puppies your dog is carrying.
Hormone test
Veterinarians will conduct a blood test to check the dog's hormone levels. See your Vet immediately to perform this hormonal test. This examination can be around 25 to 30 days of pregnancy.
The purpose is to see whether the dog is releasing the hormone relaxin.

How to care for a pregnant dog?

Providing health care for a pregnant dog is essential and should be carried out diligently.
Medical care
If you suspect your dog is pregnant, contact your veterinarian.
Discuss with your veterinarian all essential details about the medications and treatments for your dog
Feeding
Be meticulous and particular with the food you feed your dog. Check the labels.

Feed your dog premium-formula dog food that has been certified by the American Association of Feed Control Officials.

Feed enough high-quality commercial dog food for the first four weeks of pregnancy.

Switch to high-quality puppy food during the 5th or 6th week of pregnancy.

Increase the amount you feed your dog by another 25% for the end of her pregnancy during the 7th and 8th week.
Exercising
Do not overexert or overdo the exercise of your pregnant dog.

Continue the daily walks.

Stay away from other dogs during the last three weeks of pregnancy

For the first three weeks after she gives birth, keep a distance away from children and other dogs

Top Tips for a Healthy Dog Pregnancy

Feeding and proper nutrition
You're not alone in wondering what to feed a pregnant dog. Most dog owners ask this question. It would be best to make some dietary adjustments to help your pregnant dog get the extra nutrients she needs during pregnancy.
It's vital to understand that regular dog food formula can't essentially provide her the required nutrients required in the gestation stage.
Please make sure to make a gradual transition from a basic adult-formula to high-quality dog food. The dog can continue having this new formula until she gives birth to the puppies.
Exercise
Daily walks will help a pregnant dog maintain her stamina and be ready for giving birth to its pups. However, avoid any vigorous training during pregnancy.
It can be exhausting for a pregnant dog to engage in heavy activities. Also, be careful with unexpected bumps or knocks to her body from another dog. It may harm her unborn puppies.

Walking is a perfect way for pregnant dogs to stay in shape, making them more capable of managing future delivery. Keep the walks in a shorter period but more frequent.
Three to five short walks a day are fine as long as you are not overdoing the activity.
Vaccinations
Visit your veterinarian before breeding or mating your dog. Vaccination is a must to keep her antibody levels in a healthy state.
Consult your veterinarian if your dog's vaccination is past due throughout pregnancy. Some vaccines are safe to use for pregnancy.
Vets will double-check and make sure that the vaccine is safe for both the mom and her puppies. Dog mothers pass on immunity to their puppies through their milk.
Your dog must be fully vaccinated to ensure the most health of the puppies.

Ask a few questions with your veterinarian on proper measures in case of emergency near the planned labor. You can also make a plan with your pet sitter if you have one.
A regular visit to the Vet is vital to keeping your dog healthy in the different pregnancy stages.

Preparing for puppies

As your dog's labor day gets closer, you will notice an increase in the size of her breasts and nipples. You may also find some milky fluid in her breasts as the milk glands expand and grow.
As your pregnant dog moves, her belly may expand, and she will sway a little. It's also possible for you to feel the puppies jumping inside her belly.
Indeed, it's extra exciting. That's why you have to prepare.

At this point, you should set-up your responsibilities for her incoming labor. Your dog should be ready for whelping or puppy birthing by now.





Preparing a whelping box is preferable and by far the easiest way to start with your preparation. A whelping box will provide a safe, comfortable, and easy-to-clean place for your dog to give birth to her puppies.

Building a nest is the best way to prepare puppies. Part of your duty as a dog owner is to give your dog a whelping area. You can call it a "birthing nest" – a place where she can relax and alleviate while giving birth to her puppies.

A big box or any box that is comfortable enough to cater to your dog's size is okay. Stuff the whelping box with clean blankets, towels, or sheets.
It is cozy enough to make your dog feel secure while delivering. Put the whelping box in a quiet area away from other pets and children.
Maintain a safe atmosphere for her and her puppies by keeping the nest at a warm temperature.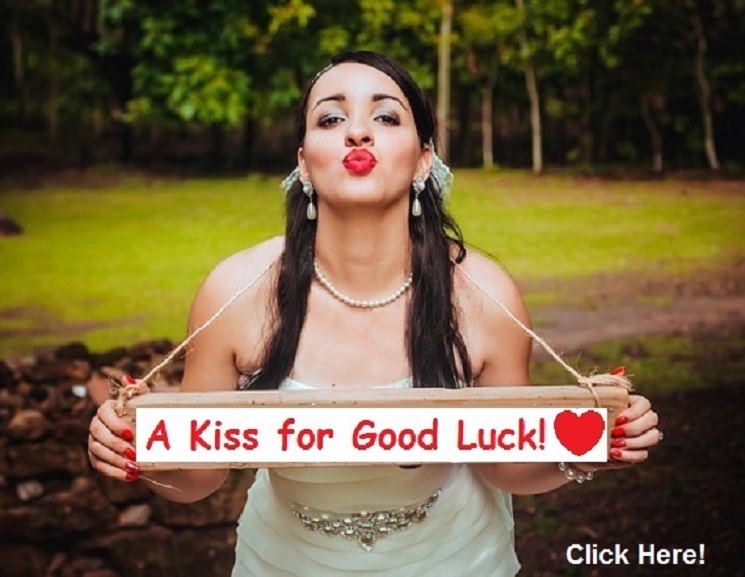 Best prenatal vitamins for pregnant dogs
1. Thomas Pet-Labs Prenatal



It is one of the most common choices on the market. This prenatal supplement is best to use for dogs during breeding, pregnancy, and weaning stages.
Link: https://amzn.to/3fz4BaO

---
2. Makondo Pets Multivitamin



This multivitamin is ideal for a wide variety of ages and stages, including cats, but it's perfect for pregnant dogs. Veterinarians produced these chewable supplements.
The vitamins are present with amino acids, minerals, and other nutrients which support your dog during and after pregnancy.
Link: https://amzn.to/3cGtkbA

---
3. Breeder's Edge Oxy Mate Dog Prenatal Vitamins



Breeder's Edge Oxy Mate vitamins contain a mix of iron, folic acid, zinc, and other nutrients to help pregnant dogs during pregnancy.
It has an herbal blend that can help reduce the stress of giving birth while improving uterine function.
Link: https://amzn.to/3m9Gy3v

---
4. Progeny BB Supplement



Progeny's multi-purpose maternal supplement for dogs is ideal for promoting lactation after birth and during the pregnancy cycle.
It has amino acids which produce protein and are responsible for developing muscles and organs. These vitamins and minerals will help the dog and its puppy.
Link: https://amzn.to/2Pg0ztr

---
5. Zesty Paws Calming Bites



Zesty Paws Calming Bites are not primarily made for pregnant dogs. However, these vitamins can be an excellent additional vitamin on occasion.
It is best for anxious pregnant dogs. The supplement contains peanut-butter flavored chews that will help your dog relax in a particular anxiety episode.
Link: https://amzn.to/3sHhN0W

---
---
Author
Jane
I'm an Accounting student, an aspiring entrepreneur, and a private tutor. Apparently, I'm just an ordinary lad living in the suburb with cats and dogs. I'm a brilliant daughter to my parents, a sister to Phoebe, and a stubborn granddaughter. You will know me as a normal Jane with goals and ambitions.