Cute Collar Ideas for Female Dog Name Tags


Dog Name on Collar: Cute Collar Ideas for Female Dog Name Tags

Do you remember Chloe of Beverly Hills Chihuahua? She is fashionable, trendy, stylish, and cute, and she has become a fashion model for dogs. Some dog owners like to channel Chloe's energy into their female pets.
We can't deny that collars give our dogs a distinct style and identity. As a result, I've compiled a list of Amazon-available adorable collar ideas for female dogs that match your dog's name tag!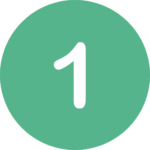 Personalized GoTags Dog Collar
Price: $18.95

Personalize your dog's collar with their names and phone number permanently stitched into the collar for identification. It comes with color variants.

The collar has a customizable design that fits your dog's gender and style.
It's made of high-quality nylon webbing, has a stainless steel D-ring for attaching tags and leashes, and a secure plastic side release buckle for one-handed instant release. For a comfortable fit, the nylon has smooth, tapered edges.
You need to fill out the information form available in the store to customize the collar for your dog; length and sizes should be indicated as well. It comes with various embroidery thread colors. Check out their Amazon Store to know more details.
---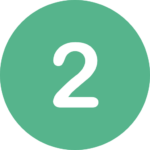 Bleies Cute Girl Dog Floral Collar
Price: $10.99

This cute collar is tailor-made for female dogs with personalized floral patterns. The cutest thing about this collar is it comes with a detachable flower.

This feature makes your dog the prettiest in the neighborhood.
The materials are very long-lasting. It is waterproof and made of high-density nylon materials. The thick, high-density webbing on the inside is soft and elastic. The anti-rust D-ring is strong and long-lasting. The adjustable buckle is made of a light and durable, environmentally friendly material.
The four different designs and colors of the personalized floral printed patterns are Blue-Flower, Pink-Flower, Purple-Flower, and Pink Bee, which you can choose from depending on your dog's style. The back of the decorative flower has a detachable elastic band that can be used to tie it to any collar. Check out their store now!
---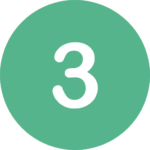 LOVPE Crystal Velvet Leather Dog Collar with Cute Bow
Price: $12.59

Embellished with rhinestone, this dog collar makes your pup very posh and fabulous.


Artificial rhinestone surrounds the collar with a golden D-ring and buckle. The bow design is fashionable that fits all occasions and dress-ups.
Made out of soft 100% velvet leather, it is very comfortable and flexible. The inside of the collar is softly padded and protects your pet's neck from rubbing and irritation.
This bow comes in four colors: Purple, Pink, Green, and Black and fits for small to medium dogs. This cute collar is available on Amazon.
---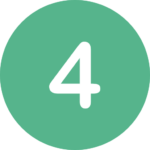 Sparkle Nylon Collar
Price: $13.99

Sparkle, cute and girly, your pet dog will feel rainbows and glitters with this dog collar. The outer layer is a sparkling pink material.

When the sun shines, it is a sparkling pink.
It's made of high-quality nylon that's heavy and sturdy for pullers, so it'll last a long time. The pull was measured to be over 800 pounds. It's appropriate for various outdoor sports, including running, playing, walking, and training. It's also comfortable for your puppy, and it won't trigger allergies.
It comes in three available sizes, small, medium, and large. If you want to know more of the details, check their Amazon store here.
---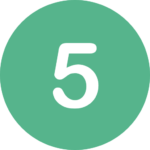 Vaburs Dog Collar with Stylish Bandana
Price: $12.99

We like our dogs to wear accessories so that it matches what we wear. But have you tried a Bandana dog? If you haven't yet, this dog Bandana by Vaburs is fancy!

The Bandana and collar are made with beautiful floral patterns.
It's made of high-quality PU leather and cotton, selected for their durability, softness, comfort, and safety, and the D-ring buckle can be adjusted. They can be worn for an extended time without causing injury to dogs. It is available in four fabulous colors with adorable flower print designs: Black, Purple, Pink, and Red.
They also have a set of dog leashes for each color with the same design. Visit their store to see more details on sizes.
---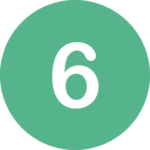 Lucky Love Printed Pattern Dog Collar
Price: $18.49

Suppose you think that florals and glitters are too much for your dog. In that case, there are also available dog collars with artistic printed pattern options.

Patterns like leaves, shapes, and lines are available for you to choose from.
Despite their attractive design, the collars are built to last, with a simple click, solid buckle, weatherproof D-ring, and high-density nylon. Dogs love our gentle and adjustable collars because they are both secure and long-lasting.
Go to their Amazon store to see more designs, sizes, and discounts. Plus, if you order their collars, a portion of your purchase is donated to help save shelter dogs in need.
---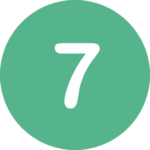 Elegant Little Tail Dog Collar
Price: $15.99

Are you obsessed with bow designs? Because if you do, this last dog collar that we will be featuring is one of the best.

The best part of this dog collar is that the bow is detachable, allowing you to choose whether or not to attach it depending on the occasion. Elegant designs that highlight your pet's personality and appearance are available.
Since the collar is made of quality pure cotton fabric, it would not irritate your pet's skin. It's made of high-quality leather, so it'll last a long time. The bowtie is kept in place by an elastic strap with an adjustable metal buckle and a strong D-ring for a secure grip.
Visit their store to choose your desired designs, colors, preferences, and sizes.
---
Special Feature: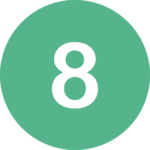 GoTags Paw Print Round Stainless Steel Pet Tag for Dogs
Price: $9.95

These fabulous collars won't be a complete mutt fashion with a personalized dog name tag!

This dog tag can be customized with your dog's name, address, and contact number for the identification engraved on the tag. In contrast, Pawprint in glitter enamel on the other side of the tag comes in five available colors.
Since it is made of stainless steel, it can not rust, bend, or break. Regular Silencer Tags that glow in the dark are also available from GoTags. Other dog tags are available in cute shapes such as a bone, heart, flower, bow tie, star, house, and rectangle, but they do not have paw print designs. You can order personalized tags and customize them to your taste on their Amazon store.
---
Author
Philip Aristoteles

Philip Aristoteles is a freelance Content Writer and a self-confessed bookworm. Apart from writing different content for businesses and creative outputs, he's also fond of writing poetry that delves into topics such as love, self-discovery, and mental health. He likes classic films and loves to do reviews of them.