Budget-Friendly and Healthy Dog Food with Carrots
Top 10 Reasons Why Carrot is Good for Dogs
When life gets ahead of you, and you get overwhelmed by work and stuff, you tend to forget things.
Your cute pup will suddenly lick you, and voila! It's time to feed your dog. But then you were busy, that's why you forgot to stack up some goodies.
Don't fret! There are some foods we eat that are also good for our best buddies. One of these is fresh, bright orange carrots!
You may ask,
"Are carrots good for my dog?""
"Are carrots safe for me to feed my dog?"
The answer is a big YES!
Some of our favorite vegetables are unhealthy for our dogs. But carrots are a safe and nutritious treat for them.
Still not convinced? Here are 10 reasons why carrots make great dog treats.
10 Reasons Why Carrots Make Great Dog Treats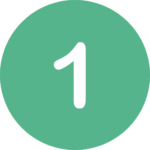 Carrots Support Your Dog's Dental Health
When it comes to doggie dental health, it's best to begin dental care when they're still puppies.
Most dogs eventually learn to tolerate regular tooth brushing. In the long run, your dog can enjoy it.
To reward them for being such a good boy, carrots are among the healthiest treats you can give them.
Frozen carrots can help support dental health by gently scraping the teeth and preventing plaque buildup.
Fresh carrots must be lightly cooked or steam to completely enjoy their nutritious benefits.
Cooked carrots are just as common with dogs as raw, crunchy carrots. Lightly steaming carrots are the healthiest way to prepare them. It improves their taste while preserving most of the nutrients.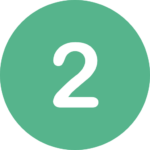 Carrots Contain Beta-Carotene
Beta carotene is a dietary compound. It is also a strong source of vitamin A.
It is an antioxidant that aids in the protection of cells against damage.
Studies show that dogs (especially young ones) can absorb beta-carotene from their diet. Thus, they enjoy its immunological benefits.
Beta-carotene is also well-known for its benefits to vision.
While beta-carotene does not specifically enhance your dog's vision. It has been shown to lower their risk of developing cataracts.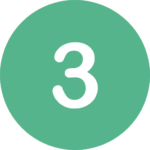 Carrots Can Help Dogs with Bowel Movement Regularity
Soluble fiber is abundant in carrots. The fiber content of nine baby carrots (approximately 3oz) is 2 grams.
Adding carrots to your dog's diet can help him if he has loose stools. The extra fiber can help to bulk up his stools.
Be cautious when adding them to their diet. It is recommended to start slow.
If they aren't used to the extra fiber, they can feel gas and intestinal discomfort.
Always have plenty of fresh drinking water on hand. This is to help the fiber pass through the digestive system smoothly and avoid blockages.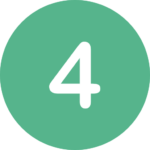 Carrots Are Rich in Vitamin A

Vitamins are essential for your dog's growth and health maintenance. It also plays a variety of important roles in his diet.
Carrots are high in Vitamin A, which provides your dog with a variety of nutritional benefits. It helps to support a healthy immune system and skin and coat, besides to eye health.
Vitamin A is a fat-soluble vitamin. Stored in fat cells all over the body, but especially in the liver. Vitamin A is beneficial to your dog. His vision, development, metabolism, and coat and skin health.
Vitamin A toxicity is a possibility, but it is rare. As for every treat, keep proportions in mind and feed in moderation. Carrots can be a wonderful addition to your dog's diet, but they should not be used as a substitute.
Please contact your veterinarian. If you have any concerns about how much Vitamin A is enough for your dog. Or before starting any supplements.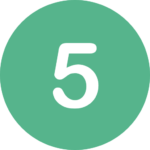 Carrots Are A Low Calorie, Low-Fat Treat for Dogs
Carrots can provide low-calorie satisfaction for sweet and crunchy cravings between feedings. Whether your dog is diabetic, has a tummy pooch, or is trying to lose weight.
Carrots are a nutritious treat. Since they are low in calories and fat (approximately four calories per baby carrot).
According to WebMD, "A medium-sized carrot has 25 calories, 6 grams of carbs, and 2 grams of fiber.
The veggie is an excellent source of vitamin A, providing more than 200% of your daily requirement in just one carrot."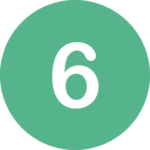 Carrots Are Convenient Treats
Carrots are one of the most convenient dog treats because they can always have on hand. You don't have to be worried about running out of treats because you know you will still have carrots on hand.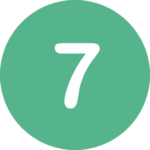 Carrots are Inexpensive
Whole carrots are one of the most budget-friendly foods in anyone's house. It is cheap when it comes to price.
Carrots cost an average of $.67 per pound in the United States, while baby carrots cost $1.27 per pound.
If you're into gardening or growing your own food, you can plant your own carrots!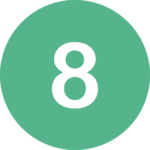 Carrots Are Easy to Grow in the Garden

Carrots are one of the easiest vegetables to grow. Try searching it if you find it hard to believe. In fact, carrots are simple to grow. Even novice gardeners can do it without a manual.
One disadvantage is that they may not grow to be very large, especially if planted in rocky soil.

Carrots Are Easy to Prepare
Carrot cells are surrounded by cellulose. It is a long chain of interconnected sugar molecules that dogs are unable to digest. The cellulose in raw carrots prevents dogs from receiving the most nutrients from them.
You need to avoid feeding your dog with uncooked carrots.
Carrots, like all treats, are intended to be part of a well-balanced diet. Carrots can be integrated into healthy meals for more nutrition and flavor.
You can also sprinkle grated carrots on top of your dogs' already prepared food for an added boost of taste and nutrition.
Before grating or cooking carrots for your dog, make sure to thoroughly wash them.

Carrots Make Great Kong Stuffers
Kong stuffing is one of the most popular boredom busters for dogs. Start with a base of low sodium broth or peanut butter. Then fill it with healthy treats like chopped carrots.
If you want to make things a little more difficult, put some broth and carrots in a Kong and freeze them for a few hours.
Takeaway
Carrots provide a cost-effective and nutrient-dense food for dogs. Furthermore, this vegetable is ideal for rewarding good conduct. Teething puppies can also enjoy cold or frozen carrots, according to some veterinarians.
Consult your veterinarian on how many carrots you can give your dog per day.
---
Author
I'm a paradox in the world of writing. I love writing but I hate literature. And oh, I like to publish my own book someday, but I haven't formulated the plot yet.

Click Page 1 below to go back to Page 1